Are you looking for earthy, natural tones that make your kitchen feel delightfully cozy? Our gray Shaker kitchen cabinets at Kitchen Cabinets Depot can accomplish exactly that; the neutral tones make homeowners feel in touch with nature, mimicking tones that are right outside their front door. The gray Shaker cabinets let other hues in your existing color scheme pop out without fading into the background while allowing for easy installation for DIYers and contractors. If you would like to emit feelings of elegance and luxury while still prioritizing a comfortable aesthetic, explore our gray Shaker kitchen cabinets today on our website for your home.
Gray Shaker Kitchen Cabinets
For an elegant looking kitchen, choose our platinum gray cabinets for your home. Gray cabinets are definitely in style right now because they allow other hues in your color scheme to pop without fading too far into the background. They come ready-to-assemble (RTA) meaning they are put together easily and installed quickly for DIYers and contractors alike.
Because of their minimalistic design, shaker cabinets have an ageless appearance that flows with nearly any kitchen type. Our platinum gray kitchen cabinets come in this variety, giving them a unique and dynamic look that is sure to catch the eye. You won't have any trouble cleaning and maintaining them because it takes little effort to wipe down their simple design.
Gray is noted for evoking strong feelings of elegance and luxury. Our platinum gray shaker cabinets may just be the most stylish kitchen cabinets on the market. With a color palette that is both simple and flexible, these gray cabinets match perfectly with several other colors or stand just as well on their own. These charcoal-colored cabinets make the room feel darker, moodier, and more mysterious without being aloof.
Whether you're going for an ultra-modern look and the feeling of a country cottage somewhere in Europe, these RTA cabinets' beauty and functionality are upstaged only by their versatility. You can pair with vibrant greens, blues, or even shades of orange. While gray countertops might be a bit redundant, these cabinets go very with white countertops if you're looking for contrast.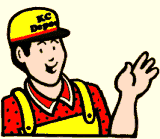 Since 1977 - Online since 1997!
We chose Customer Lobby for their honesty and integrity. Please let us know if you have any concerns at all about our products or customer service. We try very hard to maintain our 5 star rating. Nothing is more important to us than our reputation!
READ ALL OUR CUSTOMER REVIEWS CLICK HERE!
Assembly method: Glue & Staple or Metal Clip Assembly
NOTE: Base cabinets are 24" deep. Wall cabinets are 12" deep unless otherwise noted.
Finish: UV Water Based Platinum Gray Stain
Face Frames: Solid Birch
Doors/ Drawer Fronts: Solid Birch Frame w/ Veneered MDF Panel
Butt Style Doors Yes
Glass Doors: Select Cabinets Feature Doors Prepped for Glass (glass not included)
Finished Sides: Yes
Cabinet Box: CARB II Certified 1/2" Furniture Grade Plywood (no particle board)
Shelves: 1/2" Adjustable Plywood for Wall /w Half Shelves for Base
Drawer Glides: Undermount Full Extension Soft Close
Drawer Boxes: Solid Wood 5/8" Dovetailed Drawer Boxes with 3/8" Bottoms
Hinges: Concealed European Style with Soft Close Feature
Interior: UV Coated Natural Interior
Assembly: Glue & Staple or Metal Clip