When you've grown tired of your tan or brown cabinets, giving them a refresh is always a simple way to transform your kitchen space. We at Kitchen Cabinets Depot offer our customers beautiful RTA white raised kitchen panel cabinets for the perfect balance of bright tones and a warm, inviting ambience. When you choose our cabinet doors, you'll obtain a classic look that never goes out of style, along with neutral color versatility and flexibility for endless decor options. You can visit our website today to browse our ready-to-assemble white raised kitchen panel cabinets today for your upcoming home renovation.
White Raised Panel Kitchen Cabinets
For a great fit in just about any kitchen, our white raised panel RTA cabinets are an adaptable option that will add softness and depth to your style. They come ready-to-assemble (RTA), which means you can have them put together in 20 minutes or less. Their solid birch construction makes them able to withstand daily wear and tear while the raised panel and oatmeal-white shade give them the look of classic quality.
If you want kitchen cabinets that will stand the test of time and pair flawlessly with almost all design styles, raised panel cabinets are your best bet. The raised center panel on these classy, traditionally formal cabinets create dramatic shadows and dimension in your kitchen. While you usually find them in formal kitchen settings, more and more homeowners are making the bold choice to feature these cabinets in their transitional or even more modern spaces because they are less ubiquitous than other modern cabinet types.
There are many benefits to choosing white raised panel cabinets. First of all, they offer a classic look that will never go out of style. White is a neutral color that gives you versatility and flexibility when it comes to other decorative options. Finally, white brightens and opens up spaces, which will make your kitchen a more welcoming place. Our Stellar White cabinets are bright white.
Our white raised panel RTA cabinets give you a dynamic combination. White is the style of today, tomorrow, and possibly forever, and raised panel cabinets, although usually formal, are popping up in all sorts of kitchens these days. Whether your kitchen is modern, traditional, transitional, or rustic, these white raised panel cabinets raise your kitchen to the next level.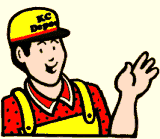 Since 1977 - Online since 1997!
We chose Customer Lobby for their honesty and integrity. Please let us know if you have any concerns at all about our products or customer service. We try very hard to maintain our 5 star rating. Nothing is more important to us than our reputation!
READ ALL OUR CUSTOMER REVIEWS CLICK HERE!
Assembly method: Glue & Staple or Metal Clip Assembly
NOTE: Base cabinets are 24" deep. Wall cabinets are 12" deep unless otherwise noted.
Finish: White Paint
Face Frames: Solid Birch
Doors/ Drawer Fronts: Full Overlay Raised Panel Five Piece HDF
Butt Style Doors Yes
Glass Doors: Select Cabinets Feature Doors Prepped for Glass (glass not included)
Finished Sides: Yes
Cabinet Box: CARB II Certified 1/2" Furniture Grade Plywood (no particle board)
Shelves: 1/2" Adjustable Plywood for wall /w half shelves for base
Drawer Glides: Undermount Full Extension Soft Close
Drawer Boxes: Solid Wood 5/8" Dovetailed Drawer Boxes with 3/8" Bottoms
Hinges: Concealed European Style with Soft Close Feature
Interior: UV Coated Natural Interior
Assembly: Glue & Staple or Metal Clip