Cocoa Glaze Kitchen Cabinets
Make a bold and lasting impression on everyone who enters your kitchen with these satin brown cabinets lined in a cocoa pen glaze. They are of the raised panel variety and both the style and the color of these cabinets create a dynamic harmony. As if that wasn't enough, they arrive at your home ready-to-assemble (RTA), which means DIYers and contractors glide through the assembly process.
Raised panel cabinets are the epitome of classic style, but they pair well with several kitchen themes that will stand the test of time. The middle part of the door is raised above the border around the door's edge. This design creates a distinctive frame and alluring shadows and depth. This style has been noted throughout history as being the mark of wealth and sophistication.
When raised panel cabinets are stained in our satin brown with a cocoa glaze, it results in a kitchen that is intriguing and welcoming at the same time. This sultry cinnamon hue in concert with the formal shadows of the raised panel cabinets presents a unique and enhanced appearance. The sumptuous milk chocolate tone depicts sweetness and goes particularly well with patterned countertops. The cocoa glaze gives off an irresistible sheen that adds to the fascinating mystery that these wonderful cabinets exude. True to the Tuscan-style, these cabinets are a rich brown indicative of the warm, welcoming colors and textures of the sunny kitchens in Florence, Pisa or Siena.
Due to their formal design, these RTA satin brown raised panel kitchen cabinets are usually only made for traditional, formal kitchens. However, that may be changing as you are starting to see cabinets like these make their way into contemporary and minimalist kitchens, among other kitchen designs.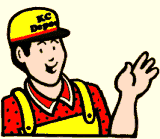 Since 1977 - Online since 1997!
We chose Customer Lobby for their honesty and integrity. Please let us know if you have any concerns at all about our products or customer service. We try very hard to maintain our 5 star rating. Nothing is more important to us than our reputation!
READ ALL OUR CUSTOMER REVIEWS CLICK HERE!
Assembly method: Brad gun or stapler
NOTE: Base cabinets are 24" deep. Wall cabinets are 12" deep unless otherwise noted.
Finish: UV Water Based Satin Brown Stain with Chocolate Pen Glaze
Face Frames: Solid Birch
Doors/ Drawer Fronts: Full Overlay Five Piece Doors and Drawer Fronts w/ Solid Birch Center Panel
Butt Style Doors Yes
Glass Doors: Select Cabinets Feature Doors Prepped for Glass (glass not included)
Finished Sides: Yes
Cabinet Box: CARB II Certified 1/2" Furniture Grade Plywood (no particle board)
Shelves: 1/2" Adjustable Plywood for Wall /w Half Shelves for Base
Drawer Glides: Undermount Full Extension Soft Close
Drawer Boxes: Solid Wood 5/8" Dovetailed Drawer Boxes with 3/8" Bottoms
Hinges: Concealed European Style with Soft Close Feature
Interior: UV Coated Natural Interior
Assembly: Glue & Staple or Metal Clip