IF YOU ARE A VICTIM OF ONE OF THE RECENT HURRICANES, HERE IS HELP.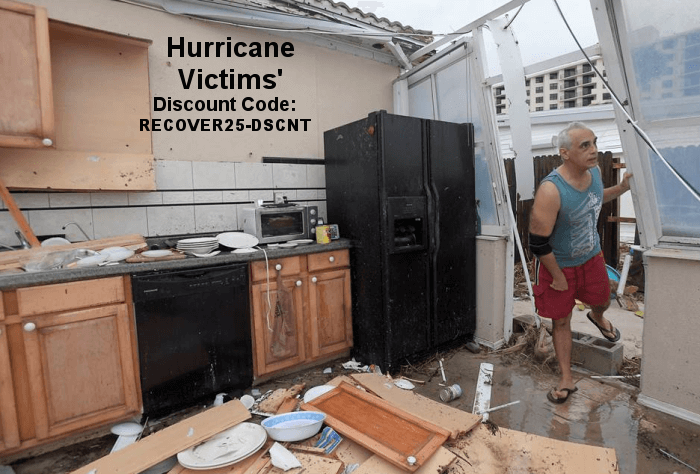 At Kitchen Cabinet Depot
we understand the financial and emotional hardship hurricane victims suffer. Some of our own friends and family are having to endure the stress of putting back together their lives and homes. That's why we are offering these special discount codes to victims in affected areas of hurricanes Harvey and Irma on orders over $500.00. We hope it will make your recovery faster and easier.
Best wishes to all,
Kitchen Cabinet Depot
NOTE: Includes FREE SHIPPING to the local terminal, in affected areas, on orders over $1500.00
Hi, Just wanted to say "Thank you !" We installed my classic white shaker cabinets yesterday and they are beautiful. I can't stop looking at them! I had received a quote from Home Depot for $6,500 for what we just did for under $1000 . The quality is amazing I never thought I'd be able to afford to redo my kitchen and you guys made it possible !! We were hit last year by Hurricane Irma although we had insurance all that money went to our new roof so no money was left for all the water damage . So again thank you, big hugs, and keep doing what you are doing! Sincerely, Debbie E.
Bonita Springs, Florida
---