How to Install Kitchen Cabinets
---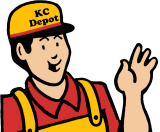 How To Install Kitchen Cabinets
Instructional Video Series
+
Part 1 - Installing Wall Cabinets
+
Part 2 - Installing Wall Cabinets
Part 3 - Installing Wall Cabinets
00:00 Hanging Cabinets - Runs... Not Individuals
02:05 Walls - Warped and Not Plumb
05:40 Fridge Cabinet - Measuring for and Installing
10:00 Fillers - Installing Against a Wall
Part 4 - Installing Base Cabinets
00:00 How To Layout Cabinet Runs
00:20 Cabinet Leveling System - Why and How
01:05 Base Cabinet Runs - Proper Strategy
03:08 Clamping & Screwing Base Cabinets
04:03 Installing The Leveling System
05:20 Setting "most" Cabinets Into Place (not all)
05:39 Setting Laser - Highest Point of the Highest Cabinet
06:05 Drilling For Plumbing Lines - The right way
Part 5 - Leveling Base Cabinets
Please watch this short video, too Proper Use of Base Levelers
00:16 Setting Base Cabinets 1" away from the walls - Why
00:28 Wall Hang - What Is It... and How To Avoid It
01:00 Leveling The Base Cabinets - To The Laser
03:00 Now scoot Cabinets To The Wall
03:50 Sink Base - Setting Into Place - When and How
05:00 Shimming And Screwing Cabinets To The Wall
06:00 Raising All Base Cabinets Off the Ground 1/8" For Water Leaks
Part 6 - Leveling Base Cabinets (If Using Shims)
00:06 Must Install Individually
00:20 Story Stick
00:27 Drawing Base Lines on Wall
00:35 Setting Into Place Starting At Corner
01:00 Uneven Floors and Walls
01:10 Re-leveling
01:36 Expansion and Contraction Issues
02:20 Sink Base Installed With Others
03:00 Cabinet Specific Tools
Extra!
How To Install & Level Island Cabinets
Unlike other kitchen cabinets, islands pose some additional challenges. Here is everything you need to know.
Extra!
How to Install and Level Corner Cabinets
Simply put... Corner cabinets are a pain.
Here are some quick remedies for getting your corner cabs level and true every time.
Extra!
How To Install & Level Tall Cabinets and Panels
Installing Tall cabinets and Panels as "runs" saves lots of time... and yields a much cleaner more professional look in the end.
Extra!
How To Install & Level Triangle Bases & Trapezoid Cabinets