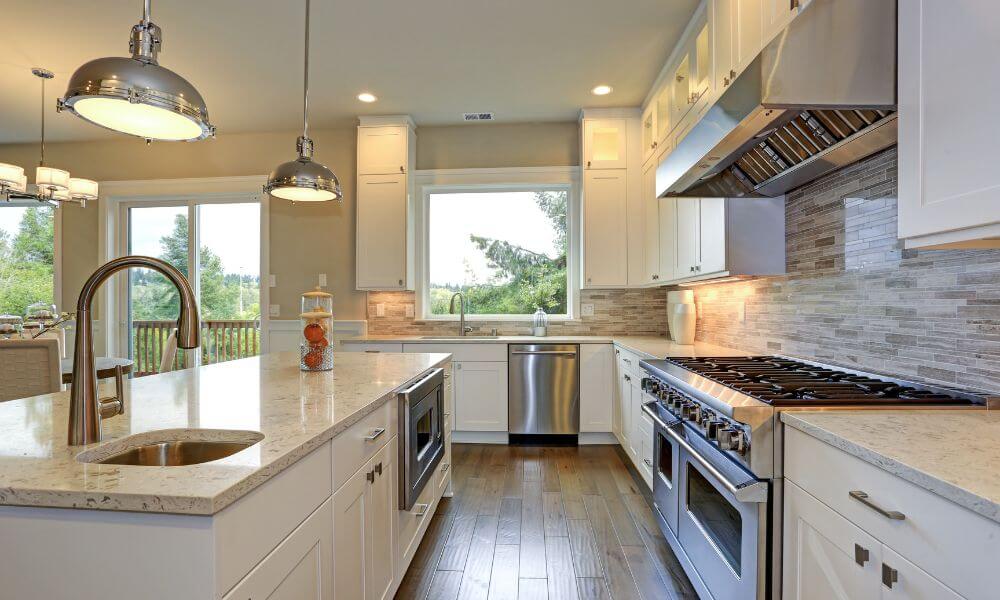 Home renovation doesn't have to result in overpriced complete reconstructions. Here are five reasons to use RTA cabinets for your next kitchen renovation.
by KCD Blog • April 28, 2023
---
As you plan out your kitchen renovation, there are many considerations to avoid overspending. So, here are five reasons to use RTA cabinetry for your kitchen renovation.
Many Color and Design Choices
One of the best parts of renovating your kitchen with RTA cabinets is the color and design options you can choose from. Does your kitchen take influence from colonial or traditional designs? What about modern and minimalist styles?
Ready-to-assemble cabinets offer the perfect balance of style and sophistication that fits most, if not all, kitchen designs. In addition, you can play around with different styling options and combinations to create your desired layout.
Quick Shipping and Delivery
With ready-to-assemble cabinets, one reason to use them in kitchen renovations is their quick delivery time. Instead of waiting months to receive custom cabinetry, you can order RTA cabinets, which have significantly shorter delivery windows.
RTA cabinetry doesn't require the time necessary compared to preassembled, custom cabinetry. In many instances, RTA cabinetry sits in warehouses completely packaged together until shipment. So, while they require on-site assembly, it takes considerably less time than preassembled cabinets.
High-Quality Cabinet Materials
RTA cabinetry has high-quality materials and supplies, such as plywood, for long-lasting durability that handles daily kitchen activity. In addition, due to the plywood construction of the cabinetry, your dishes and everyday dinnerware have protection, consisting of internal woodgrain layering and gluing that creates optimal structural angles. As a result, you won't have to worry about your cabinets falling apart or not lasting as long as they should.
Easy Installation
What makes RTA cabinetry so appealing is its quick and easy installation features during your kitchen renovation. Along with clear, printed instructions, your RTA cabinets come with pre-drilled holes and divots for easy panel and screw fittings. Furthermore, it speeds up and simplifies the assembly process, making it ideal for beginners or regular DIYers.
Ideal Price Points
Kitchen renovations are often expensive and time-consuming, requiring proper resources for long-lasting reliability. Kitchen cabinets can be one of the most costly parts of your renovation. However, RTA cabinets have an affordable price point, along with saving your budget with easy assembly without a contractor.
At Kitchen Cabinets Depots, our high-quality ready-to-assemble cabinets perfectly suit every kitchen and bathroom space. When you browse our kitchen cabinets for sale, you'll find many different Shaker-style cabinet designs that perfectly match your aesthetic. From Platinum Shaker to Caspian Shaker colors, you'll fall in love with beautiful cabinetry that accents your space. Ask about our kitchen and bathroom RTA cabinetry today.
---
overall rating:
my rating:
log in to rate