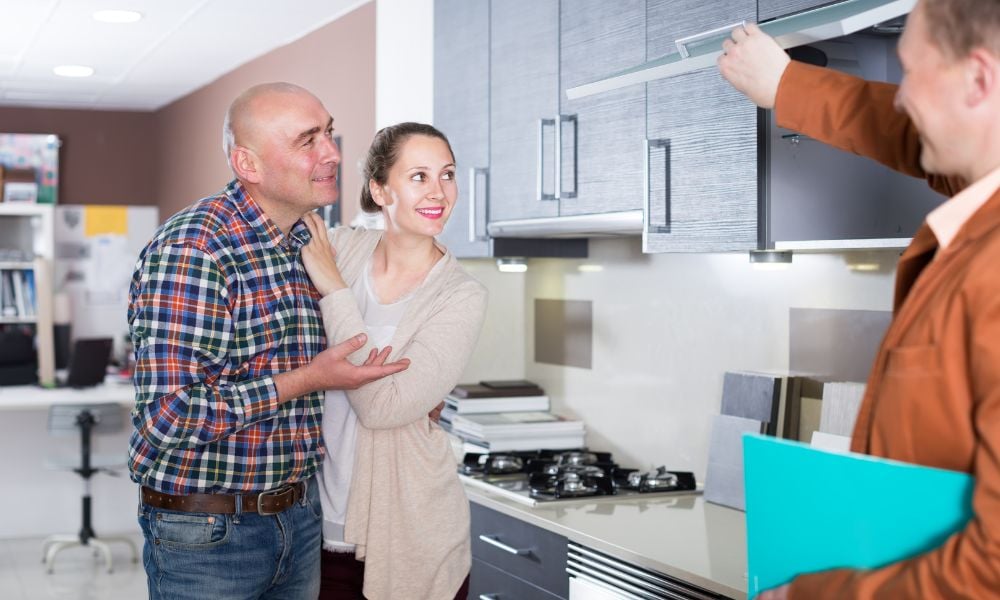 Abiding by the five tips for choosing the best cabinet style for your home guarantees a modern and stylish interior that's easy on the eyes.
by KCD Blog • June 21, 2023
---
It might not be easy for you to decide on cabinetry. Where do you even begin when there are so many options to consider? Social media and home renovation websites are fantastic for comparing design possibilities, or you could follow these five tips for choosing the style of cabinets best for your home.
1) What's the Function?
Practicality must be the primary focus of cabinets. Avoid open shelving for things like canned goods, snacks, and toiletries to prevent any part of your home from looking disorganized.
If you value counter space above cabinet space in your kitchen, you might opt for short top cabinets so that tall appliances can sit on the counter. You should choose cabinets with more drawers than shelves if you often use small appliances and tools.
2) The Feel of the Room
Knowing the room's theme will help you narrow down your options. You could have other ideas if you're planning a major renovation, but your cabinets should complement the overall design. For instance, mitered cabinet doors or a dark stain won't cut it if you're going for a farmhouse feel. You probably wouldn't have corner cabinets or other uniquely formed storage units to complete the aesthetic.
3) Matching Cabinet Style With That Feel
The cabinet door design you ultimately choose will have the greatest impact on the look and feel of a room. The cabinets' doors are the main attraction. For a sleek and uncluttered look in a kitchen, combine glass insert doors with shaker doors.
4) Extra Hardware
The hardware is an afterthought in most renovations. However, consider the significant aesthetic influence that door and drawer knobs have. Old or unique hardware, or hardware with a pop culture or hobbyist aesthetic, can give a plain door and drawer front style a more interesting look. For instance, you can experiment with hardware in the form of various farm animals and tools if you're going for a country feel.
5) Stay Organized
Finally, consider how you like to organize. Do you prefer cabinets with deep outside drawers for storing pots and pans on shelves or shallow ones for hanging them? Customized flat-panel kitchen cabinets come in handy when determining how you will stay organized.
With many sizes available, you can catalog your belongings. You might also experiment with combining different elements to create a look that is uniquely yours. You can have two display cabinets with nothing but drawers and glass inset top cabinets for displaying fine pottery!
Keeping these five tips for choosing the best style of cabinets for your home in mind ensures every room in your house has a pleasant aesthetic. Kitchen Cabinet Depot is here when you're ready to give your kitchen a new look. We have several styles, types, and colors of kitchen cabinets to help you build your dream kitchen!
---
overall rating:
my rating:
log in to rate