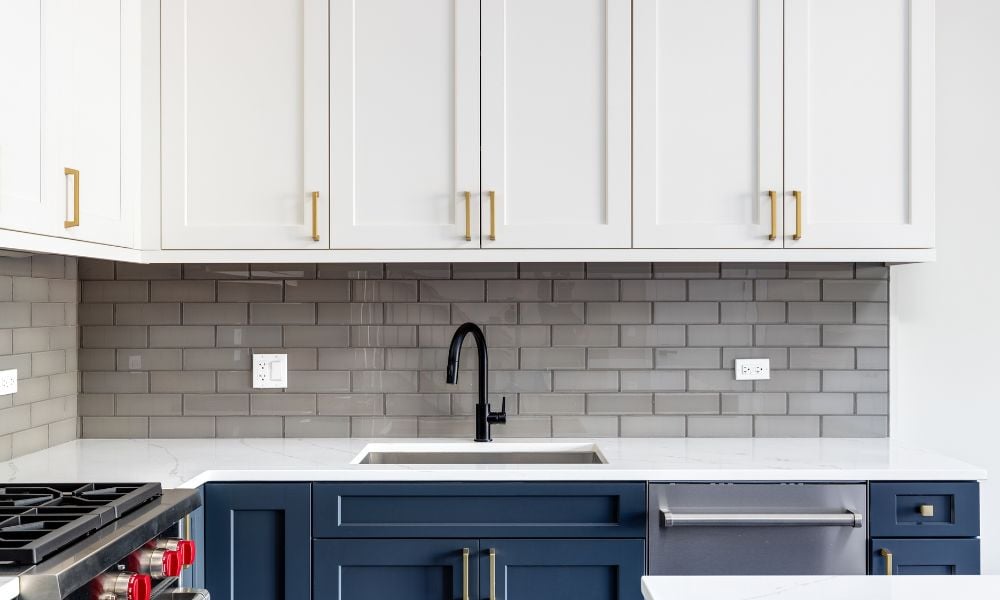 As you look around your kitchen, you feel tempted to refresh it and update its overall look. But should you replace or reface your kitchen cabinets?
by Kitchen Cabinet Depot • March 30, 2023
---
Kitchens are often one of the best spaces in the home for renovations. But should you reface or replace your kitchen cabinets? Let's find out.
Cabinet Replacement
Cabinet replacements involve the removal of the entire cabinets themselves. In scenarios where your cabinets have worn down or remain long past their lifespan, cabinet replacement occurs. It allows you to completely change your layout, add new lighting fixtures, and add storage solutions.
Pros and Cons
A few benefits come with total cabinet replacements. First, you can rethink the entire layout and look of your kitchen and add more space. Furthermore, the resale value of your home can increase considerably.
However, some potential downsides include the high cost and disruption of your daily routine. But, if you have the finances and patience, you can benefit significantly from a cabinet replacement.
Cabinet Refacing
Cabinet refacing is a cost-effective choice for budget-conscious homeowners, giving your kitchen a brand-new look while the work stays within the cabinets doors and drawer fronts. The cabinet frames remain in place while the cabinet doors and drawer fronts receive changes with little material costs.
Pros and Cons
Cabinet refacing has some benefits, including being a cost-friendly alternative to total replacements and a less disruptive mess. In addition, you won't have to worry about your cabinets ending up in a landfill. But some more unfavorable aspects that come with refacing include having the same cookie-cutter framework, and everything must remain the same size and in the same location, leaving less room for creative choices.
Which Is Right for Me?
So, should you replace or reface your kitchen cabinets? That depends on your vision and budget; if you have the budget and time available for a full replacement, that would be a perfect option. Otherwise, you can choose cabinet refacing for the cost-friendly features and simplified changes.
Our ready-to-assemble cabinets at Kitchen Cabinet Depot offer a beautiful final touch to your home, ensuring every project ends happily. We offer Shaker-style cabinets in different colors and types to perfectly fit your home's style. Our unfinished ready-to-assemble cabinets come in maple, oak, hickory, or cherry with inset, standard, or full overlays for a more natural design that suits your preferences. Explore our catalog today!
---
overall rating:
my rating:
log in to rate