by Kitchen Cabinet Depot • June 30, 2021
---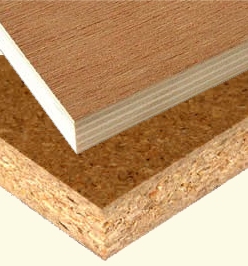 When it's time to renovate, remodel or create the kitchen of your dreams, there are a lot of factors to take into consideration. While all areas of the remodel are important, it's essential to choose the correct kitchen cabinets for your space.
While several companies offer low-cost kitchen cabinets, the buyer must educate themselves on the materials used in the building process. Are the kitchen cabinets all wood cabinets, or are they compiled of wood shavings and particle board?
If you're looking for a durable, long-lasting option for your kitchen wood cabinets are a must-have. Typically, wood cabinets last much longer than particle board cabinets and hold up better against regular wear and tear. Kitchen Cabinet Depot is proud to offer outstanding prices on all wood RTA kitchen cabinets. Not only will customers save big by purchasing ready to assemble kitchen cabinets, but they will have the chance to assemble the product themselves.
While particleboard is often less expensive than all wood cabinets, they are not available in RTA format. In addition, particleboard is a negative choice for kitchen remodeling because it will break down over time. With the present moisture in kitchens from water, spills, and condensation in the air, particleboard cabinets will warp and eventually deteriorate.
Wood cabinets are designed to withstand the elements while remaining strong, sturdy, and beautiful. For the best choice in kitchen remodeling, rely on the smart choice: all wood cabinets. Not only will you end up with a beautiful finished product, but you'll gain peace of mind in knowing that your purchase was built to last. Shop our selection of RTA kitchen cabinets today, and get the ball rolling on your kitchen remodel or renovation today.
---
overall rating:
my rating:
log in to rate