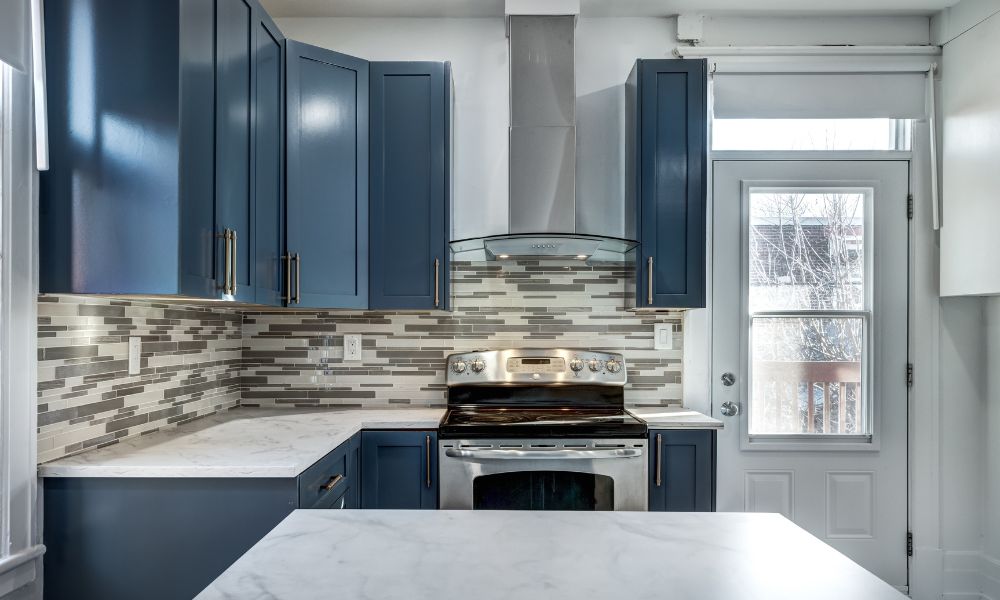 Do you feel uninspired or unhappy when you enter your kitchen? Here are a couple of signs you need to upgrade your kitchen cabinets in your home.
by KCD Blog • April 04, 2023
---
Kitchen spaces can make or break how you feel. Mood, functionality, and flow are essential factors that can transform your kitchen from sterile to stimulating. Here are five signs you should upgrade your kitchen cabinets.
Limit Cabinet Storage
If you love collecting mugs and unique glasses, there's a chance your cabinets don't allow your collection to grow. Living with limited cabinet space can feel frustrating and forces you to get creative with your kitchenware placement. So, upgrade to cabinets to add plenty of space for your kitchenware collection.
Boring, Outdated Design
If your kitchen cabinets feel uninspired or dull, swap them out for new ones. Some styles and trends fall out of favor over time, so look for inspiration online, in person, or through people you know. For example, install a beautiful stained cabinet style instead of plain, white cabinetry to warm up the space.
Moldy, Smelly Cabinets
Nothing makes a kitchen less appealing than odd odors and mold accumulation. If you have cabinets you don't use often, compare them to your most used ones. Unused cabinets can produce a funky smell due to debris and dust accumulation.
Cabinet odor can also come from mold growth. If you or your family live with allergies, mold can result in allergic reactions. If you notice signs of water exposure and moisture damage, switch out your current cabinets for new ones.
Overwhelming Wear and Tear
Another sign to upgrade your kitchen cabinets is if you notice a decreased quality in your cabinets. Some physical signs of wear include scuffs, dents, scratches, and nicks, which can reduce their cosmetic appeal. Additionally, if your cabinets don't stay closed and start falling off the wall, switch them for new ones to prevent further damage to your kitchen space.
Lack of Flow
Sometimes the existing layout of your kitchen space doesn't suit your lifestyle and habits. Furthermore, inconvenient workflow in a kitchen can lead to frustration and increased difficulty in keeping it organized or clean. So, upgrade your kitchen and improve how you move around your home.
Kitchen Cabinets Depot offers ready-to-assemble cabinetry that can improve the look of your kitchen and bathroom space. Our RTA flat panel cabinets come in eye-catching colors, from Sicilian Slate to Palermo Grey, that offers quality without sacrificing budget. If you want to explore our cabinetry collection, explore our Kitchen Cabinet Depot products today.
---
overall rating:
my rating:
log in to rate