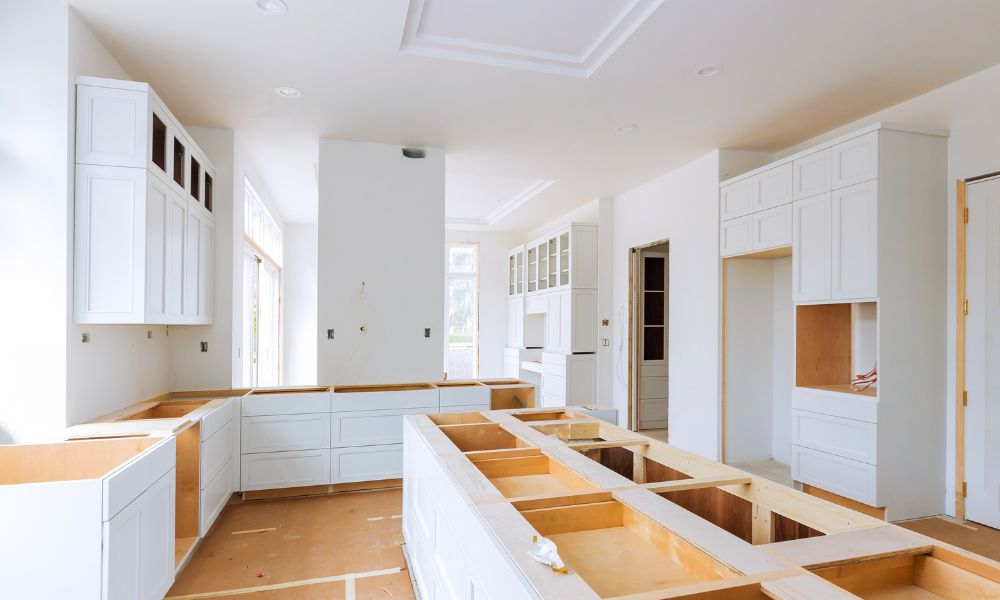 These five tips for planning your kitchen remodel will help you begin your remodeling efforts so that you can give your full attention to this project.
by KCD Blog • August 04, 2023
---
The first room any curious homebuyer looks at is the kitchen. They might be pleasantly surprised about the bedroom or living room, but a kitchen can make or break a house. Homebuyers take counter space, storage, and style into account. Use these five tips for planning your kitchen remodel to wow potential buyers.
Never Lose Sight of the Kitchen's Function
Too many people start a kitchen remodel with a vague idea of what they want out of it. Some folks lose themselves in finding the perfect color and theme and forget about the kitchen's primary function. Plan your kitchen remodel with its purpose in mind. Are you increasing counter space or storage? Your kitchen should be the most practical room in the house!
Nailing the Layout
With that function in mind, it's time to shift your attention to the layout. Your dream kitchen might not fit into the available space, so you'll have to rearrange and possibly demolish a few walls or countertops. However, an accessible layout that doesn't have you spinning in circles is worth all the planning.
In the FX show The Bear, Carmen tries to arrange the kitchen to get several stations in a specific time frame because he knows how important it is. While you don't have to be that utilitarian with your kitchen, everything should be fluid with no obstructions.
Best Appliances for the Situation
Now that you've completed the blueprint, you can fill out your kitchen with appliances. Homeowners love to hate shopping for appliances. Availability is equally as important as price and style. Unfortunately, appliance retailers can have issues delivering your dream fridge, potentially delaying your remodel's completion.
Keep in mind that your appliances must work with your home's fuse box. You don't want to trigger a fuse because it's keeping your food cold and hogging all the electricity.
Ideally, you want appliances from the same brand for continuity. A white oven clashes with a stainless-steel refrigerator. Pick out a few potential appliances, and narrow your choices by determining what looks best in your new kitchen.
Let There Be Light
Have you ever watched a movie or TV show with poor lighting that prevents you from enjoying the story? The same problem also applies to your kitchen. Spending all your money and energy on appliances is a monumental mistake.
For example, chandeliers above dining tables and pendant lights over counter stools illuminate the space and serve as a visual focal point. Additionally, under-cabinet lighting is invaluable when working with limited counter space.
Stick to Your Style
Your kitchen's function is the most important component of a top-notch remodel, but you shouldn't lose sight of your style. You don't want to groan whenever you enter your kitchen because you settled on the design. Everyone has different tastes, so go with your gut on this one.
By following these five tips for planning your kitchen remodel, you'll have an immaculate kitchen that you love to be in. Kitchen Cabinet Depot is here to help you construct the kitchen of your dreams with our replacement cabinet doors. Why not start the most popular door style in the industry and find your color and style with our selection of Top-Quality RTA Shaker Cabinets.
---
overall rating:
my rating:
log in to rate