by Kitchen Cabinet Depot • January 03, 2020
---
Today's laminate materials, like Formica, that are found in kitchen cabinets are so much stronger than they were 10 years ago. In general, laminate materials for kitchen cabinets as well as bathroom cabinets are a good choice due to the fact they are practical and durable. They are easy to clean, will not rust, and will hold up to most household abrasives. Laminates, besides being used for countertops, are often used for refacing older cabinets that need a face-lift.
A number of varieties of laminates are available for kitchen cabinets and they vary in performance, cost, durability, and appearance. Generally, laminates are durable and easy to clean. You can get a laminate in many solid colors or in any number of patterns and finishes, including wood grains, metallic, and faux stone.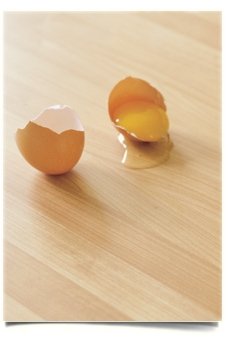 Types of Laminates for Kitchen Cabinets
Plastic, high-performance, laminate consists of paper saturated with phenolic resin, layered and bonded under high pressure. The core is covered with a sheet of paper for color and pattern. Then it is covered with a protective shield. This is usually the laminate of choice for high-end laminate cabinetry.
Low-pressure laminates, also known as melamine, tend to chip and crack with lesser quality core materials. High-pressure laminates perform better on kitchen cabinets but are proportionately more expensive. Continuous high performance laminates are newer and less expensive than the high-pressure variety.
Resin-impregnated foil is less costly than low-pres­sure laminate and is also more durable, although prices can vary greatly since its suppliers are outside the United States.
Vinyl films are inexpensive, too, but patterns may not have the quality of high pressure or continuous high-performance laminates.
Hot-stamped transfer foils are less expensive than high pressure and continuous, high-performance laminates and are available in a wide range of colors and patterns. They cannot be used on particleboard kitchen cabinets and their thinness makes them less resistant to stains and wear.
---
overall rating:
my rating:
log in to rate