by Kitchen Cabinet Depot • June 26, 2020
---
Having a quality issue with a manufacturer? If you've ordered your kitchen cabinets through your contractor, he or she should provide some kind of warranty for it. The standard Home Owners Warranty Remodeler Program, for example, calls for replacing or repairing doors or drawer fronts if warpage exceeds 1/4 inch, and eliminating gaps of more than 1/4 inch between cabinets and ceilings or walls.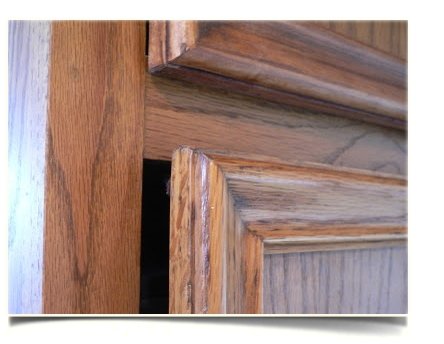 Most floors in older homes are not level and their walls are neither straight nor plumb. Unless the installer knows how to compensate for less-than-ideal conditions, the kitchen cabinets won't be installed correctly.
But what happens in cases where there is a problem with the kitchen cabinets and your contractor isn't at fault? If you have selected KCMA certified products, you have additional recourse with the kitchen cabinet dealer or manufacturer. If you contact the dealer and receive no satisfaction, the KCMA will contact the manufacturer's service representatives for you, and generally, an appropriate settlement can be reached.
In some cases, a dispute may arise as to whether or not a problem actually exists. For example, although you may think that your kitchen cabinet doors are not uniform in color, it's possible that the wood may have natural variations, and the dealer may then have a legitimate argument against replacing them, Still, if you believe you cannot live with the extent of the variations, contact the KCMA. Its representatives may be able to convince the manufacturer to replace the doors as a show of good faith.
---
overall rating:
my rating:
log in to rate