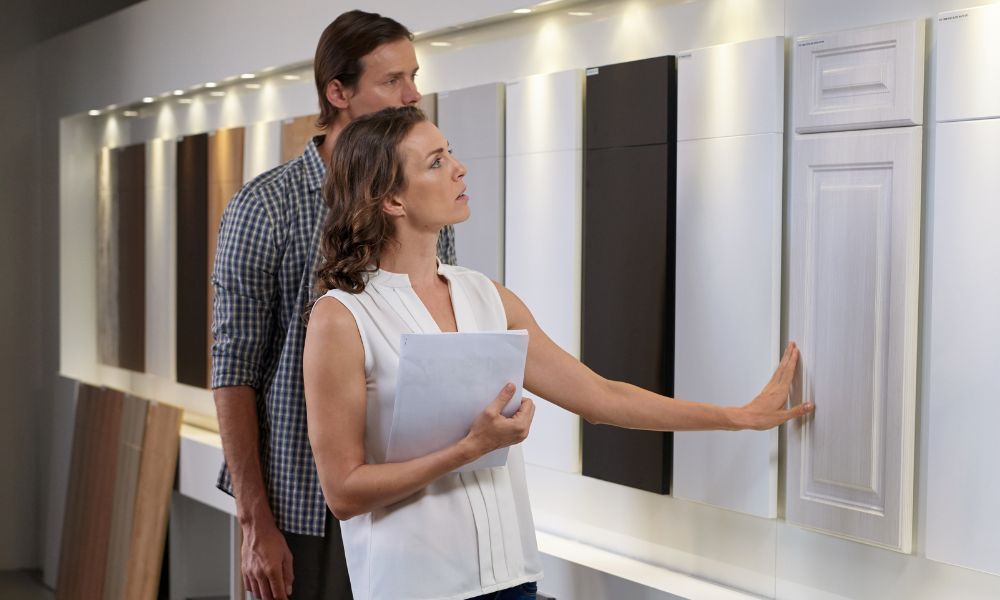 by KCD Blog • March 10, 2023
---
When the time comes to renovate your home, replacing the cabinets can considerably impact design and mood. To begin the cabinet-buying process, every homeowner should recognize some notable differences between RTA and assembled cabinets. So let's review each cabinet type and its advantages and disadvantages.
What Are RTA Cabinets?
Ready-to-assemble (RTA) cabinets consist of flat-packed and shipped unassembled parts that get put together at the installation location. The complexity of the assembly depends on the design complexity, but the supplier should label all pieces for easy assembly.
In most RTA cabinet designs, the holes can come pre-drilled, so all the designated installer would need to do is gather hardware shop supplies. Plus, while many notable brands offer RTA cabinets, there are smaller businesses that provide them too.
RTA cabinets are cheaper than assembled cabinet designs, and the ability to buy all parts separately reduces costs. Furthermore, assembling a cabinet yourself allows design flexibility, including adjusting the cabinet according to your kitchen layout or removing a shelf for more standing space.
However, you must assemble RTA cabinets on-site, so there's a chance of making mistakes, no matter how closely you follow the instructions. Additionally, design complexity can result in hiring a professional. Otherwise, RTA cabinets make for a worthy investment that saves on costs and makes for quick and simple assembly for every homeowner and DIYer.
What Are Assembled Cabinets?
Assembled cabinets consist of fully built and functional designs that arrive at the installation site. They come ready, including drawers, shelving, and hardware components. They also often consist of top-quality craftsmanship.
However, there are a few reasons that assembled cabinets don't offer the same benefits as RTA cabinets. Because they can't get shipped in flat boxes, assembled cabinets can have a higher shipping cost, increasing the product's price. Furthermore, due to being put together at the manufacturing site, they require expertise and result in a higher price tag.
Which Is Better?
Ultimately, the decision comes down to budget. When it comes to choosing the type of cabinet that best suits effectiveness, budget-friendliness, and customizable design, RTA cabinets give you exactly what you need. Kitchen Cabinets Depot offers eye-catching and beautiful cabinetry for homeowners. Our RTA bathroom cabinets can help refresh your bathroom space with beautiful designs that perfectly match your aesthetic. Browse our catalog today if you want to know more about our cabinets.
---
overall rating:
my rating:
log in to rate