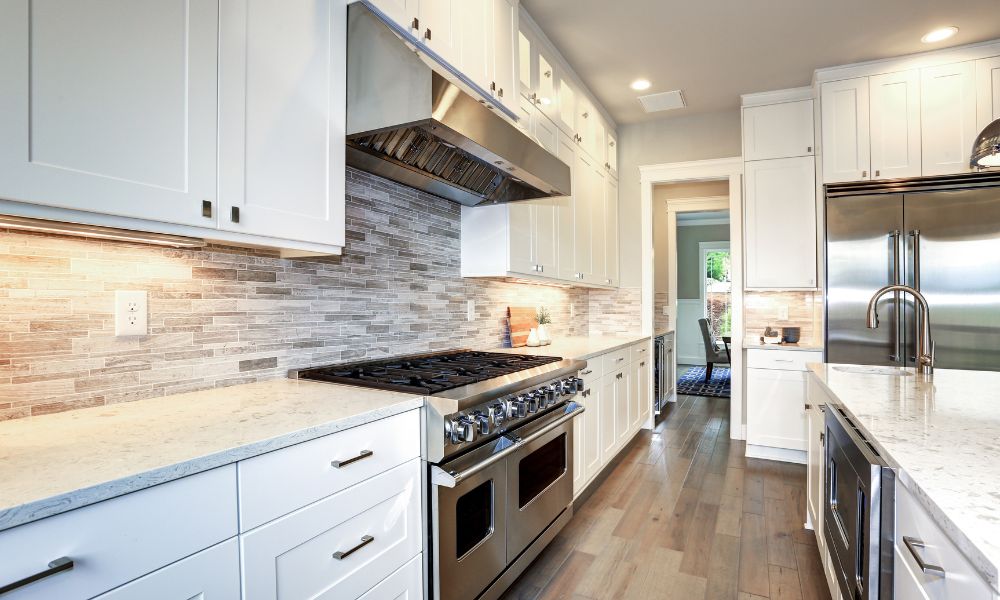 Redesigning your cabinetry involves choosing from different style concepts. But what are the differences between framed and frameless cabinets? Let's find out.
by KCD Blog • April 14, 2023
---
As you take on the task of renovating your space, you will discover that cabinetry can play a huge role in how your home feels. There are two common types of cabinetry you can use to give your home character—frameless and framed cabinets. Let's look at their differences and see which is right for you.
What Are Frameless Cabinets?
The concept of a frameless cabinet comes from its four-sided and one-back construction. The bottom and top of the cabinet box also count as sides. Additionally, you can install and arrange many frameless cabinets in different ways, as neither the base nor the top has a designation. Frameless cabinets are one of the most popular cabinet designs available.
Advantages and Disadvantages
Frameless cabinets have many benefits, including more interior space to store cookware and oversized dishes. Furthermore, frameless cabinets provide a contemporary, sleek look due to the edges of the drawers and door becoming nearly flush with one another. Lastly, doors can easily come off for easy cleaning, only requiring you to engage the push release mechanism to take them on and off.
However, due to the lack of a face frame, frameless cabinetry designs rely on construction for support and stability. Additionally, there are fewer designs and material choices available, which can limit styling options.
What Are Framed Cabinets?
Framed cabinets are often considered an American style, known for having an attached face frame that covers the front of the cabinet box. The difference between it and frameless cabinets is that framed cabinets have a supported feature, while frameless cabinets do not.
The frame resembles a picture frame, usually comprising solid hardwood with two horizontal rail pieces and two vertical stile pieces. The rails and stiles measure 1.5 inches wide and .75 inches thick. The face frame helps reinforce the horizontal strength at the front cabinet opening.
Advantages and Disadvantages
Framed cabinets have a sturdy structure due to the flat frame creating a solid area to hang, and this style can accept any drawer and door front, offering style flexibility. Furthermore, they come in many different material types. However, some potential downsides include having slightly less storage space and fewer post-installation customization options.
Are you in the market for high-quality kitchen and bathroom cabinets at competitive prices? We at Kitchen Cabinets Depot offer beautiful ready-to-assemble cabinets that combine elegance and simplicity into one, making for a beautiful and minimalist design that perfectly suits your home. Our frameless RTA cabinets can instantly transform traditional design concepts into futuristic, stylish ones. So, when you're ready to make a change in your kitchen or bathroom, we at Kitchen Cabinet Depot can help you.
---
overall rating:
my rating:
log in to rate